🏎 Williams F1 Buys a "Vowle(s)"
Posted by The Money Lap
January 17, 2023 in
"The best 5 minutes in motorsports"
Good morning! This is a big one, it seems like the racing world has been in announcement mode the last few days. We also said goodbye to another edition of the Dakar Rally and ushered in a new era in Formula E. 
Why did the race car go to the doctor?
*Answer at the bottom
As always, at the bottom, we'd appreciate your feedback in our poll.
---
NASCAR
Double or Nothing: Larson Sets Sights on Historic Feat in 2024
NASCAR team owner Rick Hendrick and driver Kyle Larson announced that they will join Arrow McLaren Racing in the 2024 Indianapolis 500. Hendrick, known for not allowing his drivers to venture into other racing series, has changed his mind with Larson's talent and passion for the event. The car will be co-owned by Hendrick, prepared by the McLaren team and will be driven by Larson, who has long had the 500 on his bucket list.
Hendrick says he is more than ready to enjoy the moment at what is typically considered the world's biggest race, and Larson hopes to add his name to the list of drivers who excel in numerous disciplines, including champions like A.J. Foyt and Mario Andretti.
"It will be a tall task to go win it, but I think that's why we're trying to plan so far ahead. Adding my name to that winners list would add to my legacy. If I could win the Indy 500 at 31 and still have a lot of racing left to run, it would take a big step toward that."
Kyle Larson sitting in an IndyCar at the 2005 IndyCar race at Sonoma

— nascarman (@nascarman_rr)
Jan 12, 2023
The Closer Closes Out 23 Year Career
NASCAR Cup Series Veteran, Kevin Harvick, has announced that he will be retiring from full-time racing after the 2023 Cup season. Harvick, who has spent 23 years in the NASCAR Cup series, has 60 wins and one Cup championship under his belt. He will be spending his final season with Stewart-Haas Racing, where he has been for the past 10 years. 
Why now, @KevinHarvick?

— Stewart-Haas Racing (@StewartHaasRcng)
Jan 12, 2023
 2023 Daytona 500 Just Got EXTREME
𝙏𝙃𝙍𝙀𝙀 is the magic number 👀🤫@DAYTONA#Daytona500

#TeamToyota#ForwardTogether

— 23XI Racing (@23XIRacing)
Jan 13, 2023
According to sources close to the Athletic, Travis Pastrana is expected to make his Daytona 500 debut with 23XII Racing in February. Speculations swirled last week on social media when the team posted a teaser video indicating they will field a third car for the Great American Race. 
More NASCAR
🔧 NASCAR Testing Schedule… starting this week
🎙 Clash at the Coliseum race break performer announced… an unlikely crossover 
---
F1
Williams (finally) Finds New Boss
Join us in saying a huge welcome to our new Team Principal! 🤩

We are delighted to announce that James Vowles is coming onboard to lead the team. We're looking forward to him joining our journey from 20th Feb! 👋

#WeAreWilliams

— Williams Racing (@WilliamsRacing)
Jan 13, 2023
James Vowles, long-serving Mercedes engineer and strategist, has been announced as the new Team Principal of Williams. Vowles revealed that he had been in communication with Williams for a month, and that the "fit" between himself and the team was "very good" after a number of meetings with the board.
He also revealed that Mercedes boss Toto Wolff was not aware of his decision to move to Williams until just a few weeks ago, but that Wolff had been "incredibly good" about the change. Vowles said that he doesn't see the move as a big leap, and that the journey towards Team Principal had been in his head for many years, with Mercedes providing him the pathway to get there.
"But I'm going into an arena that has people that are just as motivated, just as committed, and just as hungry for success. It's a different starting point but the end goal is going to be hopefully no different. To answer your question, is it difficult? I don't see it that way."
Hand Surgery Halts Magnussen's Daytona Plans
Due to a harmless but unexpected hand surgery next week, it's uncertain whether I'll be able to race at Daytona with @mdkmotorsports 😕 mynewsdesk.com/dk/carlos-comm…

— Kevin Magnussen (@KevinMagnussen)
Jan 13, 2023
Haas F1 driver Kevin Magnussen will undergo surgery on his left hand before the 2023 season, which may prevent him from participating in the 24 Hours of Daytona race scheduled from January 28-29, alongside his father Jan. The surgery is expected to be a harmless procedure, but Magnussen will have to wait for the doctor's advice for the recovery time. The Haas team has reassured that Magnussen will be ready for F1 pre-season testing in Bahrain from February 23-25.
More F1
📖 2023 F1 rule book revisions… The 10 biggest changes you need to know
---
IMSA
Will Power to Make IMSA Debut at Daytona
.@MercedesAMG is adding more 𝑷𝒐𝒘𝒆𝒓 to 2023.

#IMSA | #GTD | @Rolex24Hours  
@12WillPower

— #IMSA (@IMSA)
Jan 10, 2023
Former IndyCar champion, Will Power, will make his IMSA debut in the Rolex 24 endurance race in 2023. He will be driving for the SunEnergy1 squad, owned by US-based Australian Kenny Habul, in the GTD-class Mercedes AMG GT3. The event is the opening round of the 2023 IMSA WeatherTech SportsCar Championship. Power hopes to use the race as a springboard for more tin-top outings, such as the Bathurst 1000 and the Bathurst 12 Hour.
"Will is a monster talent and genuine person and we look forward to him being a valuable contributor to our 24-hour campaign at Daytona. He has a reputation of being fast in anything he drives and I am sure he will be up to speed in our gear in no time."
Honda Recycles Stalled IndyCar Engine for GTP Acura V6
Acura is entering the first season of IMSA's GTP era with its ARX-06 built to LMDh rules, which will debut in the Rolex 24 Hours at Daytona at the end of January. The car will use a 2.4-liter V6 that features a twin-turbo and paired with the first electrical hybrid system in top-class American racing. The engine is similar to the one originally planned for the 2024 IndyCar Series which had planned to switch to a 2.4-liter motor for its hybridized future but backtracked on the move in mid-December. The president of Acura motorsports said that there is some commonality between the two engines, due to the budget constraints and the fact that the company builds its own powertrains.
Continue reading more of Honda Performance Development President David Satlers' interview here
---
DAKAR
✌️ Victory 🏆

#Dakar2023#DakarInSaudi

— DAKAR RALLY (@dakar)
Jan 15, 2023
The 2023 Dakar Rally is in the books. This year brought no shortage of excitement as competitors experienced torrential downpours, unnerving crashes and some of the closest racing in Dakar history. Here is how the final four stages played out: 
Stage 11:  Dunes drag on in longest stage, Americans retake the lead in Bikes and T3
Stage 12: Loeb wins fifth consecutive stage, Howes slips from lead, Austin Jones leads American's hopes of Dakar Championship
Stage 13: Only 91 seconds separate top 3 riders, Loeb breaks record with sixth stage win, Klein withdrawals 
Stage 14: Kevin Benavides steals Stage 14 and overall victory, Howes secures podium and American Austin Jones wins back to back Dakar Rally victories
2023 Dakar Rally Full Highlights
Chili Bowl
2023 Chili Bowl Missing Two Main Ingredients
Kyle Larson and Christopher Bell, two of the most prolific dirt ringers, did not compete in the Chili Bowl Midget Nationals this year. Larson, the 2021 Cup Series champion, had decided to race in the Wild West Shootout at Vado Motorsports Park instead, where he can race a Super Late Model for $10,000-to-win five nights in a row before a $25,000-to-win race to close out the week.
Larson has been vocal about the fact that he believes the purse at the Chili Bowl should be higher. Bell, on the other hand, is not boycotting the event, but was unable to participate due to other reasons.
"I've got to say this though — first it was about 'it didn't pay enough' and then the story became it was about the guys in the back of the field… He bought himself a jet plane, a two and a half million-dollar motorhome and if he really wanted to help these back of the field guys, he would."
Logan Seavey won the 37th annual event, holding off the 2022 champion Tanner Thorson and Cannon McIntosh. This was Seavey's first win in the race, and he became the second first-time winner in the last two years.
Chili Bowl Champs🤯

— Logan Seavey (@Logan_Seavey)
Jan 16, 2023
---
GLOBAL MOTORSPORT
Take a trip to far away motorsport lands
🔋 Formula E Kicks off the 2023 Season in Mexico City… Dennis Dominates in Opener
⏰ 24H Dubai Results WRT scores first win with BMW
🤕 Injury forces Supercross Rider to Retire "They can't really fix it."
---
Motorsports Moment of Zen
900+ Horsepower Cup Cars! Just had to be there. These cars would take your breathe away!

This is why I will ask for more horsepower and will never stop asking.

#NASCAR

— Chad Frankenfield 🦅🇺🇸🏁 (@Chad__15)
Jan 15, 2023
Memes
THE WHEEL
I WILL NOT SAY IT
I WILL NOT SAY IT
I WILL NOT SAY IT
I WILL NOT SAY IT
I WILL NOT SAY IT
I WILL NOT SAY IT
I WILL NOT SAY IT

— Josh 🇺🇸 (@HooNJosh)
Jan 15, 2023
When you get wrecked out of your fourth C Fixed in a row and you just want race season to come back…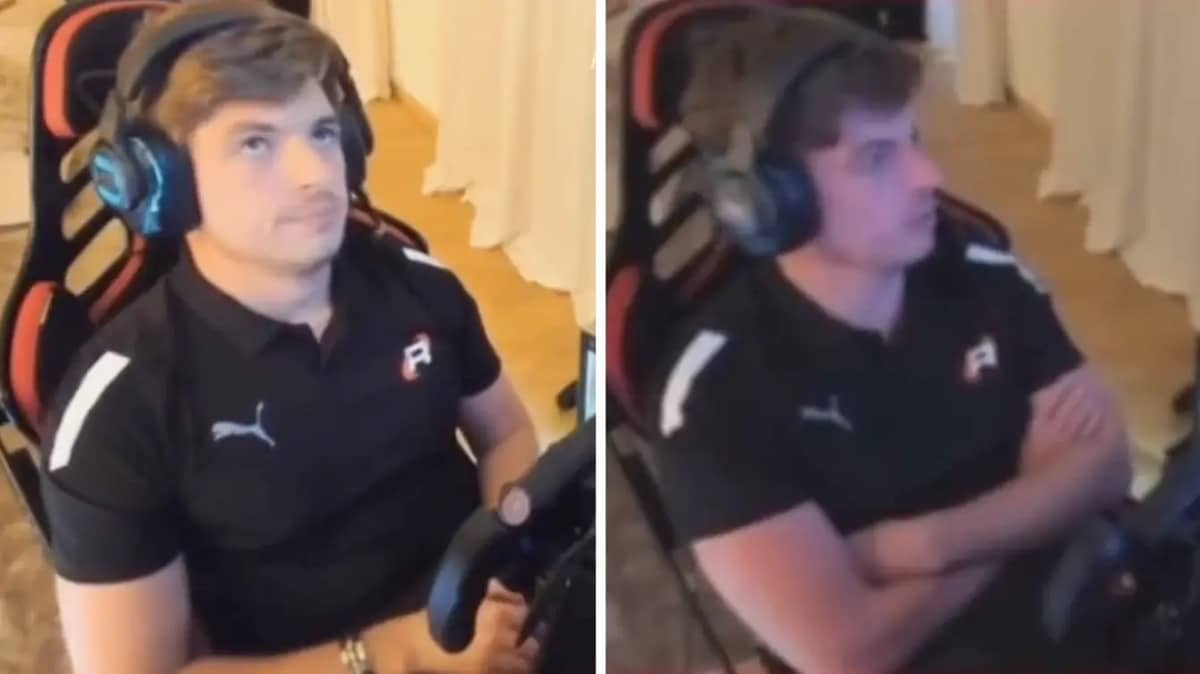 ---
ONBOARD OF THE DAY
Fernando Alonso Cadillac DPI Daytona 24 Onboard
Take a nighttime joyride onboard Fernando Alonso's Cadillac DPI during the 2019 Daytona 24 Hours! 
---
TELL ALL YOUR FRIENDS
*Answer
Because it was feeling a little "tire-d"!
Please send this to friends who want 5 minutes of everything motorsports delivered directly to their inbox multiple times a week!