eRacr Newsletter – 📆  8/18
Posted by eRacr Newsletter
August 18, 2022 in

Keep up to date with all the latest news from eRacr! Catch up on Richmond, eNASCAR and this week's race at the Glen! 


Weekly News Update:
– Landon gets back behind the wheel this weekend at the Glen
– IT'S KIMI WEEK
– eWatkins Glen was NOT kind to us
– A new episode of In the Wall with Parker Kligerman drops at 8:00pm ET Tonight: Watch Here
 
Coming Up: 
– Saturday 8/20 3:00pm ET
  Landon Cassill – NASCAR Xfinity Series – Watkins Glen International
  Watch on: USA
 
eWatkins Glen Recap
Darik Bourdeau
Qualified: 24th
Finished: 38th
Collin Bowden
Qualified: 31st
Finished: 34th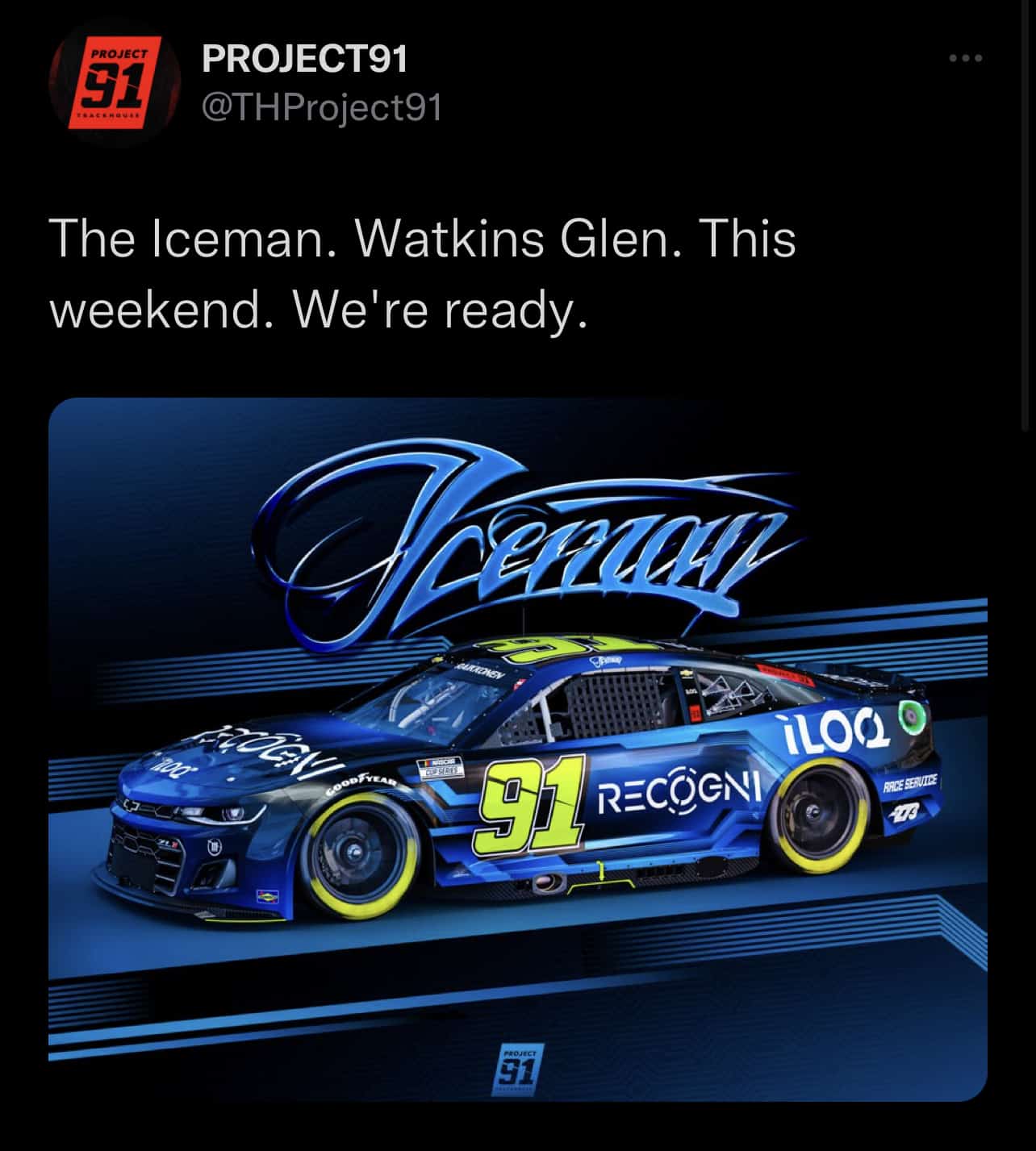 It's finally Kimi week! The Iceman and Trackhouse's Project 91 will make their debut this weekend at Watkins Glen International! 
Formula 1 Considered an Animated Series to Engage Younger Fans
The success of the Netflix docuseries Drive to Survive had Formula 1 wondering how to further expand its reach. 

Read more here
Herta Feels Fast Enough for Formula 1 After First Test
Young American IndyCar star Colton Herta says he feels he's fast enough for Formula 1 after completing a two-day test with McLaren at Portimao.
Read more here
Join our Fantasy Leagues!
eRacr F1 Fantasy League
Join today for Free, choose your 5 drivers and constructor, and be a part of the free F1 Fantasy!
If you already have a registered account, use this code to join the league: fbeb1ea67a 
Join 54 others playing eRacr F1 Fantasy now:
eRacr NASCAR Fantasy League
The 2022 NASCAR season is well underway but there's still time to join one of NASCAR's biggest independent fantasy leagues! 
Join 95 others playing eRacr NASCAR Fantasy now: 
In the Wall with Parker Kligerman
In the Wall with Parker Kligerman is officially BACK! PK brings you news from all forms of motorsports from all around the world! Join the conversation using #InTheWall on your social media platform of choice and catch up on the
latest episode here!