eRacr Newsletter – 📆  10/6
Posted by eRacr Newsletter
October 6, 2022 in

Keep up to date with all the latest news from eRacr! Catch up on Dega week and preview on the Roval!


Weekly News Update:
– Dega did NOT disappoint!
– PK got a pair of Top-10's
– Landon podiums in the Xfinity race
– eNASCAR heads to Miami next week!
– F1 makes their way to Japan
– Landon announced that he's returning to Kaulig in 2023
Coming Up: 
– Saturday 10/8 3:00pm ET
  Landon Cassill – NASCAR Xfinity Series – Charlotte Roval
  Watch on: NBC
– Tuesday 10/11 9:00pm ET
  eNASCAR – Homestead Miami Speedway
  Watch on: enascar.com/live or twitch.tv/iracing
Talladega Recap
Parker Kligerman – NASCAR Camping World Truck Series
Qualified: 21st
Finished: 9th
Parker Kligerman – NASCAR Xfinity Series
Qualified: 9th
Finished: 6th
Landon Cassill – NASCAR Xfinity Series
Qualified: 18th
Finished: 3rd
Landon Cassill – NASCAR Cup Series
Qualified: 33rd
Finished: 11th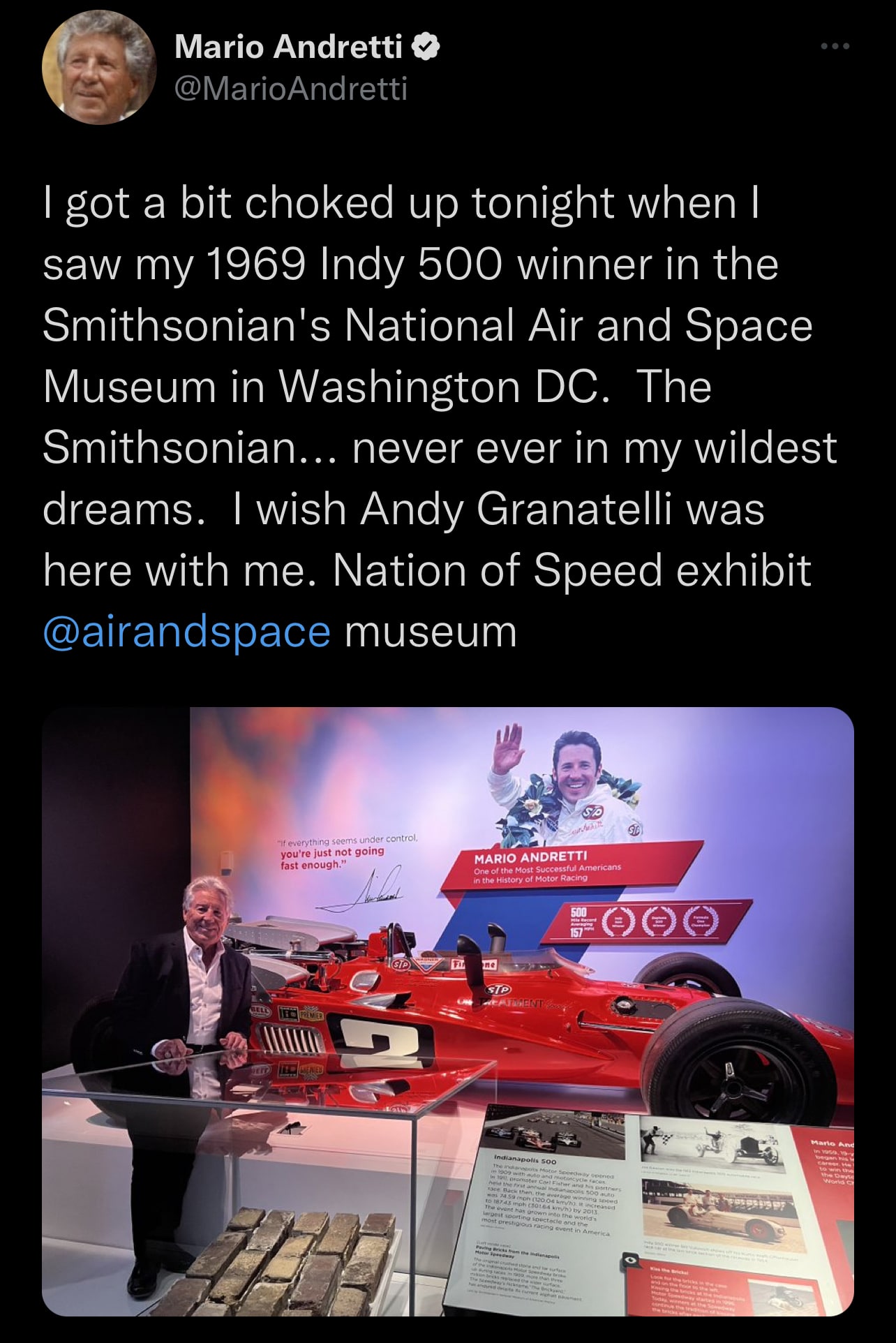 Mario Andretti's 1969 Indianapolis 500 winning car has been put on display at the Smithsonian National Air and Space Museum in Washington DC for the new Nation of Speed exhibit! 
F1's budget cap controversy explained: What happens if a team did overspend in 2021?
The biggest talking point over the Singapore Grand Prix was not Max Verstappen's imminent championship success but accusations that his team, Red Bull, may have overspent under Formula One's new budget cap last year. 

Read more here
What Happens When Motorsport Meets The Olympics?
The second edition of the FIA Motorsport Games is set to take place from October 26th until October 30th with Marseille, France as the host city. Most of the events will be contested at nearby Circuit Paul Ricard, home of the most-recent French Grand Prix. Read more here
Join our Fantasy Leagues!
eRacr F1 Fantasy League
Join today for Free, choose your 5 drivers and constructor, and be a part of the free F1 Fantasy!
If you already have a registered account, use this code to join the league: fbeb1ea67a 
Join 54 others playing eRacr F1 Fantasy now:
eRacr NASCAR Fantasy League
The 2022 NASCAR season is well underway but there's still time to join one of NASCAR's biggest independent fantasy leagues! 
Join 95 others playing eRacr NASCAR Fantasy now: 
In the Wall with Parker Kligerman
In the Wall with Parker Kligerman is officially BACK! PK brings you news from all forms of motorsports from all around the world! Join the conversation using #InTheWall on your social media platform of choice and catch up on the
latest episode here!