🏎 F1 power struggle: Andretti take on the establishment
Posted by The Money Lap
January 10, 2023 in
"The best 5 minutes in motorsports"
Hey Money Lap readers, hope you're having a great day! We appreciate all the feedback we've been getting on this newsletter. If you're short on time and want to get the highlights, just read the bolded text and let us know if it helped. 
If you want to dive deeper, read the whole thing and follow the links to learn more. And who knows, maybe one day we'll even have prizes in this newsletter… Stay tuned!
---
FORMULA ONE 
Let The Boardroom & Press Battle Begin!
It's no surprise Michael Andretti and his team have faced resistance from both rival outfits and F1 in their efforts to enter the F1 grid. Despite securing the backing of General Motors and Cadillac, Andretti has struggled to convince the F1 community of the value his team would bring to the sport.
FIA president Mohammed Ben Sulayem has expressed his desire to increase the number of teams on the grid, yet Andretti's efforts have been met with a lukewarm reception from F1 itself and resistance from rival teams.
The teams and unnamed sources have gone as far as to say that they have not appreciated the public nature in which Michael Andretti has tried to get backing for his team. Motorsport.com had an anonymous team boss say, "There's a lot of smoke and mirrors." Add-in  F1's ominous statement that there are many interested parties who have been less vocal and the teams reservations. You have all the ingredients for an interesting few months of classic F1 boardroom and press-room battles.
MoneyLap Thoughts: Could the sport, and especially the teams, be threatened by such an American icon dominating the attention of the US sponsorship market and fanbase? When the sport has grown so dramatically in a short order in the US, why would they want something that takes away from that?
None the less, there is no way this gets solved quickly, but we are rooting for the Andretti's because why not? The entertainment is high, and they are not even a team yet.
"Well, we're bringing one of the biggest manufacturers in the world now with us, with General Motors and Cadillac. We feel that that was the one box we didn't have checked that we do have checked now. I think we'll be bringing a tremendous amount of support now to F1. It's hard for anyone to argue that now."

F1 Cars on the Scale: "It's Not the Weight We Want"
In an interview with Motorsport.com – George Russell gave his thoughts on how the weight gain of F1 cars could become unsafe. No mention if this was also an ad for overcoming obesity. 
The new ground-effects cars introduced in 2022 are the heaviest in Formula 1 history at 798kg, 3kg above the minimum weight target. The high weight has caused problems for most teams, with the exception of Alfa Romeo, as they struggle to meet the weight limit due to heavier standard parts and the design of the new 18-inch wheels and safety structures.
The high weight has also contributed to driver complaints about the new cars, which perform well in high-speed turns but struggle with understeer in slow corners, exacerbated by the 2022 front tyre design from Pirelli. George Russell, director of the Grand Prix Drivers' Association, has expressed concern about the high weight, stating that the heavier cars could have a greater impact in an accident and that there may be a point at which the weight becomes too high for safety.
"You're going to have a greater impact if you're going the same speed with a car that weights 800-odd-kgs or over 900kgs at the start of a race, compared to one 15 years ago when they were at 650kg."  
More F1
🏅 New Contract For Lewis Hamilton?…Toto Wolff thinks so
---
NASCAR
Four Dudes Buy Car Racing Series
Big news in the short track world! The CARS Tour, a asphalt late-model series in the Southeast United States, has announced that it has been acquired by Dale Earnhardt Jr., Jeff Burton, Kevin Harvick, and Justin Marks. These new owners bring a wealth of experience and knowledge to the series, with Earnhardt and Marks being NASCAR team owners, Earnhardt and Burton being NASCAR television analysts, and Harvick being the owner of a successful management company.
The series will remain unchanged for the 2023 season, with the same 19-race schedule and Jack McNelly and his staff continuing to oversee operations and track events. The 2023 season will kick off on March 11 at Southern National Motorsports Park in Kenly, North Carolina.
All four of the new owners used the term "excited" in their remarks.
A partnership I'm very excited about!

— Jeff Burton (@JeffBurton)
Jan 9, 2023
ROWDY Enters the Amazon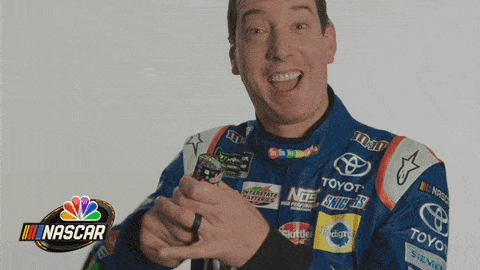 Amazon Freevee announced that the Original sports documentary Rowdy will premiere exclusively on the streaming service in the U.S. on February 3. The film focuses on NASCAR Cup Series Champion driver Kyle Busch as he navigates one of the greatest comebacks of all time in sports. 
Save the date 🗓️

— Petty GMS (@PettyGMS)
Jan 9, 2023
More NASCAR
📰  Blaine Perkins will drive in the NASCAR Xfinity Series in 2023… In The 07
---
DAKAR
🏍 Opening the stage in style! 😍

#Dakar2023

— DAKAR RALLY (@dakar)
Jan 8, 2023
The 2023 Dakar Rally Is Almost Here! 
There were a lot of developments in Dakar over the weekend including: new leaders, crashes, cancellations, a rest day and even penalties for….. going too fast? ! Here's a recap of the previous stages to catch you up: 
Stage 6: Stephane Peterhansel and Carlos Sainz crash, Mattias Ekstrom is last hope for Team Audi and Howes hangs on to lead
Stage 7: Mitch Guthrie gets back on top, Guillaume de Mevius leads overall, and the Bike and Quad portions of Stage 7 get cancelled
Stage 8: Skylar Howes leads for fourth straight day, Americans continue to show out and Carlos Sainz receives 5 minute speeding penalty
Money Lap will continue to update stories and results throughout the event, but if you'd like to watch it in the USA:
Coverage is on Peacock each night, Or watch extended highlights (10minutes) below
---
GLOBAL MOTORSPORT
Take a trip to far away motorsport lands
♻️ Porsche Leads the Charge to Sustainable Fuel only costs $45/gallon
🌶 37th Chili Bowl Nationals is underway with 350+ entries two former champs are sitting out
---
MEMES
kevin harvick showing up to the track every week with a different busch light scheme

— NASCAR Memes (@NASCAR_Memes_)
Jan 9, 2023
Random stat: All drivers who have fought for a title against Fernando Alonso have been bald at some point in their lives (Raikkonen/Hamilton 2007, Vettel 2010/2012)

📷: alvlr6  #f1

— Inside The Paddock | Best F1® Memes (@PaddockMemes)
Jan 8, 2023
---
ONBOARD OF THE DAY
Opening Lap of the 1992 Kyalami GP with Ayrton Senna
Experience the thrill of the opening lap of the 1992 Kyalami Grand Prix through the eyes of Ayrton Senna with this on-board video. Hear the powerful V12 engine as Senna expertly shifts gears in his Honda RA122E.
---
TELL ALL YOUR FRIENDS
Please send this to friends who want 5 minutes of everything motorsports delivered directly to their inbox multiple times a week!