🏎 F1 Drivers Dont Like Being Slow
Posted by The Money Lap
December 28, 2022 in
"The best 5 minutes in motorsports"
Good morning! Welcome to Money Lap by eRacr, your one-stop shop for all things motorsports. We've got the latest news, memes that'll make you LOL, and even some recommended podcast episodes to keep you entertained (no podcast in todays email). All in just 5 minutes! Plus, if you bring your friends to the party, we've got a referral program to thank you 
But wait, there's more! We want to hear from you. At the bottom of this newsletter, you'll find a quick poll where you can share your thoughts with us. Your feedback helps us bring you even more of the content you love. So don't be shy, fill it out and let us know what you think!
---
FORMULA ONE 
F1 Driver Says Being Slower Is Not Good 
It was a tough year for AlphaTauri in F1, with the team falling from sixth to ninth in the constructors' standings and driver Pierre Gasly struggling to find his footing.
In an end-of-season interview with Motorsport.com, Gasly lamented the team's inability to capitalize on the new regulations, saying "Unfortunately we didn't manage to capitalize on this opportunity. There were for sure some difficulties from it, but I think some other teams, in fairness, did a better job than we did. We didn't really get our opportunities from this change."
Gasly, recorded a best finish of fifth place in Azerbaijan and saw his time with AlphaTauri come to an end as he prepares to join Alpine in 2023. 
"From my side, what I can feel, it's more the fact of working and trying to maximise a car which didn't have the same potential as 2021. It's not easy, also trying to keep the motivation in the engineering room, with the guys trying to keep the focus of everyone to minimise the mistakes."

F1 Team Boss Wants Less "Political Statements"
In an interview with ESPN – McLaren CEO Zak Brown has said that the FIA's recent decision to prohibit drivers from making political statements during races was necessary, as such protests and statements had gotten "out of control" in recent years. The FIA added a new article to its sporting code this month that requires drivers to seek permission before making any "political, religious or personal statements." Lewis Hamilton and Sebastian Vettel have been two of the most vocal F1 drivers on a number of social issues in recent years.
Brown said that while drivers and teams are still free to express their views, it is important to find a balance so that "every start of a race [is not] a new political agenda for someone." Catch the full interview here
"Everyone is allowed freedom of speech. It did get out of control at times with so much messaging going on … does it detract from the focus of the sport? These drivers can do this stuff in their own time, so I think it is within Formula One and the FIA's right to say here's the code of conduct we expect for you to follow during a grand prix weekend. You're free to do whatever you want to do Monday through to Friday, so to speak, but obviously it's at a grand prix weekend the drivers have the most cameras on them."
More F1
🏅 F1 team bosses have chosen their top-10 drivers of 2022…No surprises
---
NASCAR
NASCAR Now Wants To Own The Past
There has been a battle brewing in NASCAR over the past year that has not ended with the finale at Phoenix. This battle is between NASCAR and the RTA (Race Team Alliance), which consists of most of NASCAR's top-level teams. The main issue is money. NASCAR's new TV contract is rumored to have a possible 20% increase over the current one, bringing in roughly $1 billion a year from media rights alone.
However, the teams are struggling with roughly 80% of their revenue coming from sponsorship. They want a bigger share of the media rights money to change their business model and reduce the percentage of revenue that comes from sponsorship.
As has happened in other racing series (even F1, as Parker Kligerman pointed out), the teams have threatened to do their own racing without NASCAR. Many speculated that this would mean using the older Gen 6 cars instead of the current Next-Gen car.
However, @NASCARMan_RR on Twitter may have discovered that NASCAR has already taken steps to legally prevent this idea.
P.S. We need a trademark lawyer as well if you know a good one
NASCAR filed a new trademark in the past week: "NASCAR Classic"

It details "sanctioning racing events," an "online database featuring historical rule books," and "licensing historical specifications to third parties for use in racing events."  twitter.com/JustinMarksTH/…

— nascarman (@nascarman_rr)
Dec 27, 2022
7×7 = 49 and Possibly The GOAT's New number?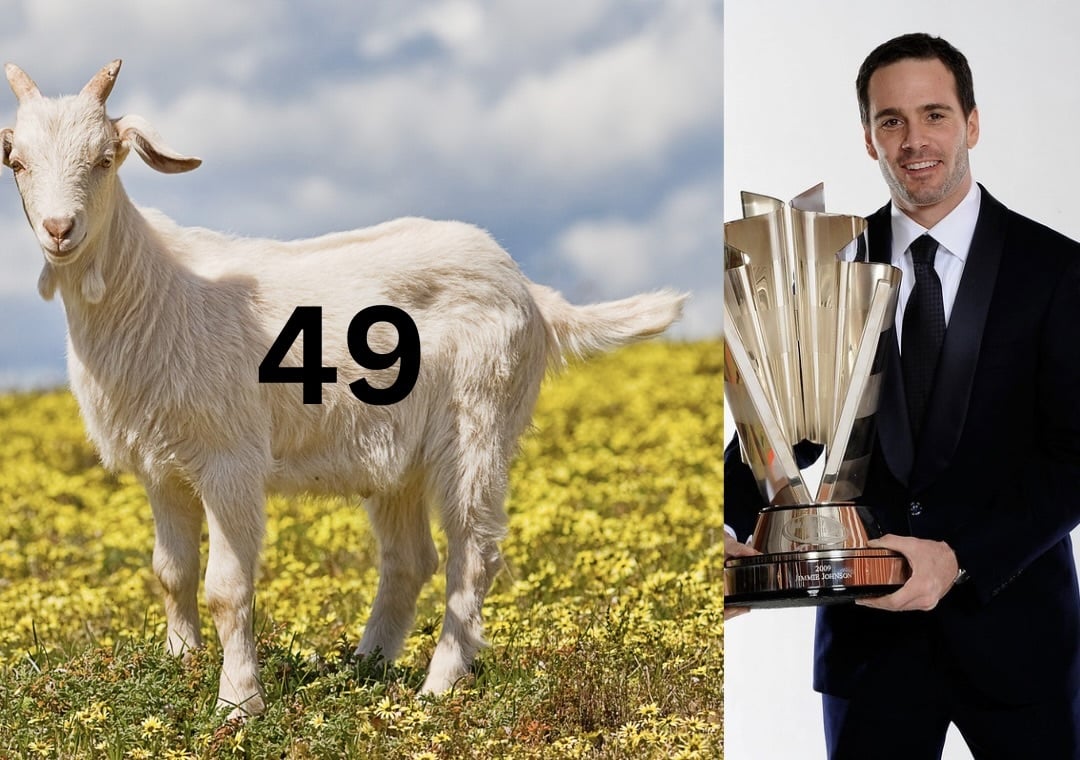 Seven-time champion Jimmie Johnson is making his comeback to the Cup Series in 2023 with Petty-GMS in a part-time capacity. But one of the questions on everyone's minds is, what car number will Jimmie be rocking?
The team is considering using car number 49 as a nod to both Johnson and team owner Richard Petty's seven championships.
 It's not official yet, but won't it be weird seeing Jimmie not in the 48?
"Once we made the announcement with Jimmie, people started connecting the dots. Seven times seven is 49."
NASCAR President Thinks The Sport Is Going 📈
NASCAR has seen a significant increase in viewership and fan engagement over the past year, according to Steve Phelps, the sport's president.
In an extensive interview with RACER Phelps said that NASCAR's digital platforms saw their highest level of consumption since 2015, with an increase of 11% in unique users in 2022. The sport also saw an 11% spike in new individual attendees to events and its highest multicultural audience numbers since at least 2015.
Am I pleased with the progress we've made (through) 2019, 2020 and '21, and now into '22? I would say the answer is yes, as well. This sport is far healthier than it was four or five years ago. But I think there's an opportunity for continued significant growth overall for the sport.
---
INDYCAR x IMSA
Andretti Autosport Continues Attempt at Racing World Domination
Looks like Andretti Autosport is trying to one-up McLaren in the "who can own more cars in more racing series" competition. The team has announced a partnership with Wayne Taylor Racing for a full season in the IMSA GTP Category with Acura. 
Just a friendly reminder that Andretti fields Hondas in Indycar and Honda, you know, owns Acura.
Wayne Taylor and Michael Andretti share their thoughts on today's historic partnership 💪

Through the formation of Wayne Taylor Racing with Andretti Autosport, our team will continue its expansion to the heights of IMSA competition.

#WTRAndretti // #AllAndretti

— Wayne Taylor Racing with Andretti Autosport (@WayneTaylorRcng)
Dec 28, 2022
DAKAR
The 2023 Dakar Rally Is Almost Here! 
The Dakar Rally is one of the world's most grueling motorsport events. It runs from December 31st, 2022 – January 15th, 2023, and will take place in the arid landscape of Saudi Arabia.
American Seth Quintero, who was just 19 years old, set a record last year by winning 11 stages, beating a record that had been in place for over 30 years. Quintero is aiming for the win this year.
The Money Lap will have updates throughout the event, but if you'd like to watch it in the USA:
---
GLOBAL MOTORSPORT
Take a trip to far away motorsport lands
🇦🇺 Brad Jones of Austrailian Supercars fame explains their new Gen3 car front clip 
🛞 New suspension piece for Indycar that could really change things
🆕 23 new Sportscars we will see racing in 2023 around the world!
---
MEMES/ HOT TAKES
The double-yellow line rule at @DAYTONA and @TALLADEGA is a necessary evil that has likely prevented more crashes than people realize.

#NASCARtwitter.com/samdraiss/stat…

— Seth Eggert (@SethEggert91)
Dec 27, 2022
The Holidays are almost over… Everyone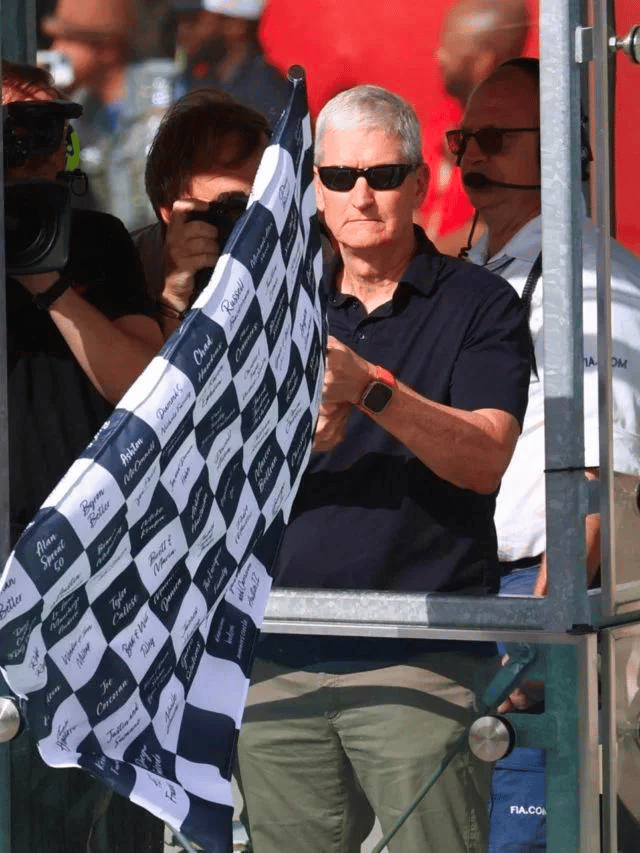 ---
ONBOARD OF THE DAY
1998. V10. SPA. Mika Hakkinen. Qualifying.
Join Mika Hakkinen as he goes for his ninth pole position of the 1998 F1 season. Bonus: this race is remembered for a giant crash and Michael Schumacher's anger at David Coulthard.
---
TELL ALL YOUR FRIENDS
Please send this to friends who want 5 minutes of everything motorsports delivered directly to their inbox multiple times a week!